Women's Day 2023
Posted on Thu August 10, 2023.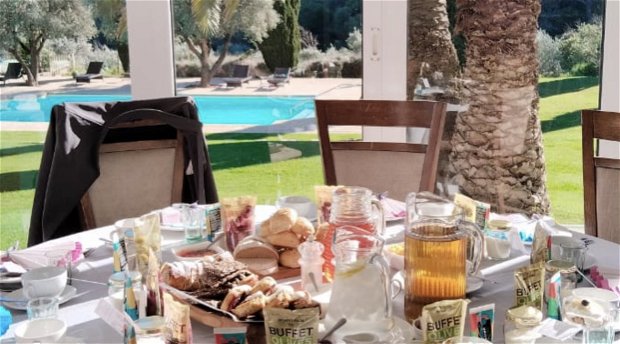 we have had a wonderful day
Women's Day 2023 was a success. A slight breeze in the early hours of the morning let us decide to offer the Pilates Flow session inside, rather than on the lawns. The big windows still boasted views of the valley and the sun as well as the exercise kept us warm.
After the workout a glass of tasty Kefir water ensured we kept hydrated and a stroll to the waterfall was the breather before we indulged in breakfast. Gift bags filled by generous sponsors were handed out and a lucks draw insured a few extra treats for the guests. 
We appreciate each contribution from Yenn Health; My Grannies Flour; Makeup Madonna Hair and Beauty; Kalahari Lifestyle; Truly Vital; Be You-tiful Oils; Kombukarious and Buffet Olives